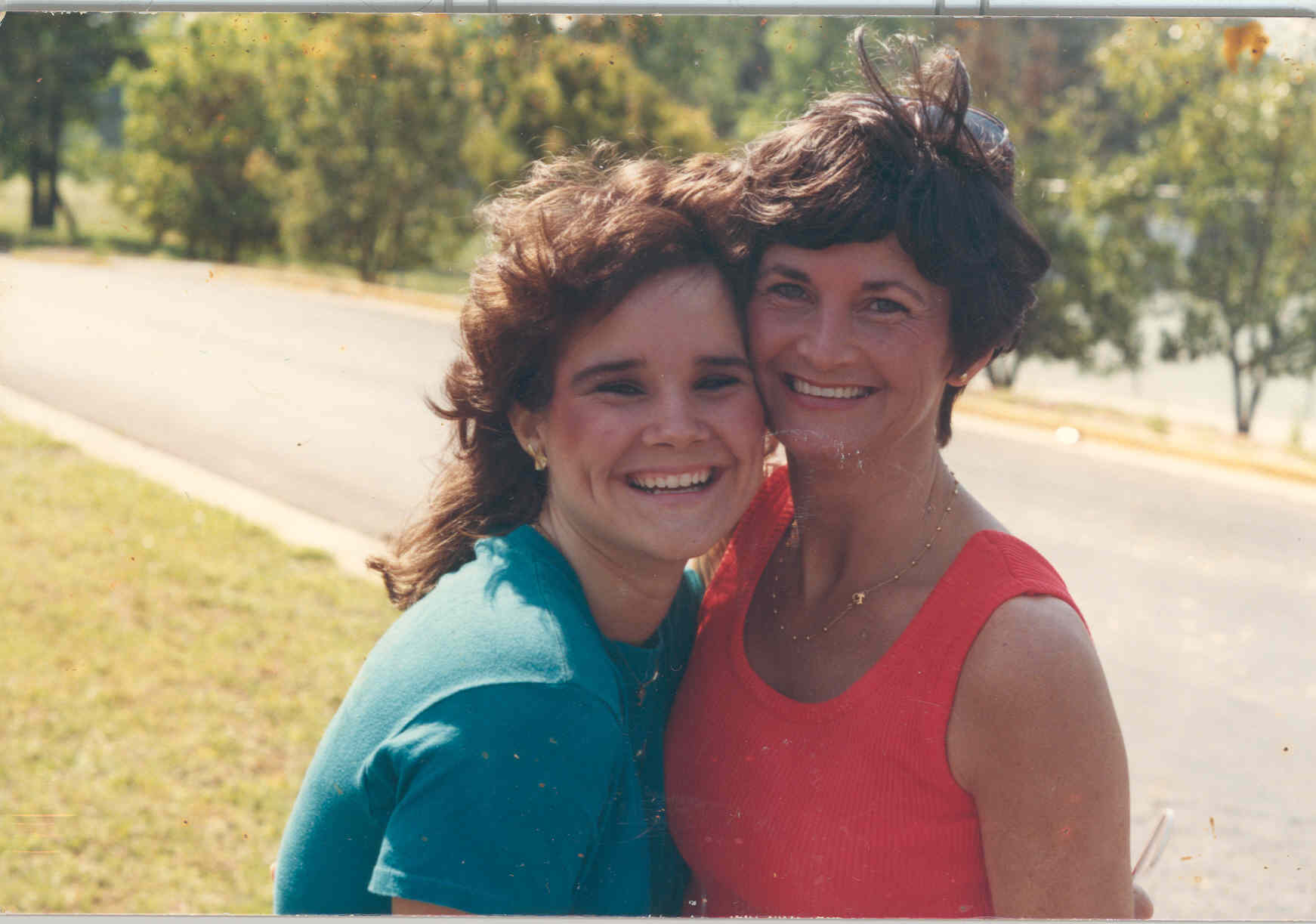 HAPPY 40TH BIRTHDAY MY PRECIOUS ANGIE!!!
The day you were born I knew you were very SPECIAL. You were such a good baby and even if I do say so, you were BEAUTIFUL! We even called you "Angel". People would often stop and comment to us how pretty you were. Papa and I were so proud you were OUR daughter.
You grew up to be a very caring and unselfish adult – always giving of yourself to others I think the happiest time in your life was becoming a "Mom" to 2 beautiful little girls. Taylor and Paige always came first with you. No matter how tight the finances or challenges at home, you never let that keep you from seeing that the girls had everything you possibly could manage. More important than material things, you gave them - YOU. You were totally involved in everything they did – at school, cheerleading, scouts, camping or whatever. I am proud of you for being such a good "Mom". I only wish I had told you while you were here with me.
Papa and I loved how you liked to spend time with us. We miss our trips to the mountain house with you and the girls on the weekends, and your coming over after church on Sundays to spend the afternoon. You made us feel loved and honored. I miss our time to talk – we had a special bond that I cherish.
Nothing could have prepared us for the shock and grief that Friday, July 23rd, 2004 revealed – but our lives were never to be the same. I never imagined life without you. Losing you has left such a hole in my heart. I miss you deeply, but I know that you are surrounded by God's perfect love.
I thank God that we have a part of you that lives on in your most precious possession - your girls. We are trying our best to do as we trust you would want. They are growing up so fast into beautiful, productive young ladies – Taylor just had her sweet 16 birthday and Paige just turned 14 in October.
We will never understand while on this earth why you had to be taken home prematurely with so much unfinished work. Our only comfort comes in knowing we will see you again. I'll see you when I get home.
You ARE a Masterpiece.
I LOVE YOU ANGIE!
Mom